Cognitive Analytic Therapy, often known as CAT, is a form of psychotherapy.  It originally developed within NHS settings in the UK.   You can have CAT through the NHS in many areas in the UK.  Some therapists offer CAT privately too.  It is usually offered as a one-to-one individual therapy, but CAT group therapy is also on offer in some places.  During the COVID 19 pandemic many therapists in both NHS and independent settings are offering CAT online or through another digital method.
This section of the website contains pages with more information about CAT as a talking therapy for you or someone you know.  If you're looking for a brief overview of CAT, you can skip to the last section of this page, CAT in Brief.
This website is full of information about CAT.  This document gives an overview about what it is and what it involves.  This information is also available as a leaflet you can download from the University College London's pages on  the Competence Framework for Cognitive Analytic Therapy .There is also a briefer overview of CAT at the bottom of this page.
CAT includes three stages of therapy. This section explains more about the beginning, middle and ending stages and what each may involve for you and your therapist.
Having CAT as a therapy will be different for everyone.  We are grateful to several people who have written personal accounts of what it was like for them.  You can read a range of first hand accounts and link to other articles and blogs elsewhere.
CAT takes into account the particular circumstances of your life and your history.  A CAT therapist is interested not just in your current difficulties but also relationships and other circumstances in your world, both in the past and the present.  This section tells you more about how a CAT approach might consider your social circumstances, especially if you have experienced discrimination of some sort.
Many therapies are available through the NHS and elsewhere.  Sometimes it the range of help on offer can feel confusing.  It can help to learn more about the different types of therapy and compare these with what you think you need.  The information in this section tells you more about some commonly available different therapy approaches and how CAT compares with them.  There is also a link to a questionnaire that might help you consider what sort or approach you'd prefer.
Having CAT online through video conferencing, by phone or in other 'remote' ways is common at the moment during the COVID 19 pandemic with its social distancing restrictions.  Some therapists offered this even before social distancing was necessary.  You can read an article here which explains more about working remotely with a therapist.
It is important to feel confident in your therapist's qualifications so that you feel safe.  We oversee and regulate training courses in CAT in the UK.  We also keep a register of therapists who are qualified and keep to the professional and ethical standards we set.  This section explains the different levels of training in CAT and how you can tell if a CAT therapist meets our standards for accreditation
CAT in brief
CAT is a time limited therapy.  Usually you complete it over sixteen sessions. You may come for twenty-four sessions if you have more complex difficulties.  Sometimes a shorter form of CAT might work well for you.  The length of therapy depends on the setting and the sorts of difficulties you have.  CAT includes three stages of therapy, and ending is kept in mind from the very start of therapy.
CAT focusses on patterns that are causing problems for you in the present.  Importantly, it also takes into account influences and relationships in your past.  CAT also takes into account circumstances around you in your world and their effect on you.  One of CAT's aims is to help you understand how your difficulties came about and what keeps them going.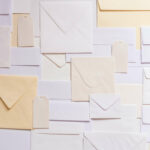 Your therapist will offer you diagrams and letters as part of the therapy. These can also be helpful as reminders later on.  If it's hard for you to read or write, your therapist can usually adapt CAT so that it's still helpful.
You will also be likely to use some form of monitoring between sessions to help you keep CAT in mind.  This may mean filling in pen-and-paper forms, keeping some notes or a journal between sessions.  A CAT App is currently in development.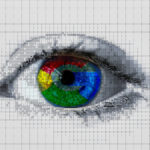 At meetings you and your therapist will reflect together on the patterns that are the focus of your therapy.  Being able to spot and recognise when a problem pattern is happening is a first step in starting to make changes.
CAT also pays attention to the feelings and behaviours that come up in the relationship between the patient and therapist throughout sessions.  This makes it a relational therapy.
Read more detailed information about different aspects of CAT in the different pages and posts on this site.
CAT For Me by ACAT Public Engagement Team
CC BY-SA 4.0