Our main website has a section which lists ACAT accredited CAT practitioners and psychotherapists.  This means that they:
are fully qualified at CAT therapists
are current ACAT members
have supervision for their private therapy work
adhere to ACAT's Code of Ethics and Practice, and
are insured for their private practice.
You can visit this private practice listing by clicking this link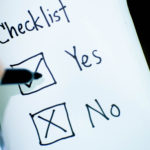 To find out more about how you can tell if your therapist is properly qualified as a cognitive analytic therapist, visit our article  How Do I Know My Therapist Is Qualified to Deliver Cognitive AnalyticTherapy? by clicking this link.  This explains the different levels of qualification and what they involve.
Finding A Private CAT Therapist by ACAT Public Engagement Team
CC BY-SA 4.0