Looking for cognitive analytic therapy through NHS services?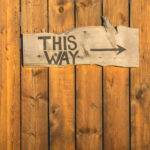 We can't provide a comprehensive list of where CAT is on offer in the NHS, as services can change often. However, you can find some examples of  CAT services in the NHS by clicking this link.
You might be unsure about how to start having a conversation with your GP or someone who can refer you for Cognitive Analytic Therapy through the NHS.  Read about how you can ask for a referral for cognitive analytic therapy at our blog article "Accessing talking therapy in the NHS"
Looking for a private therapist providing cognitive analytic therapy?
Visit our list of accredited members providing CAT privately by clicking on this link.
Looking for cognitive analytic therapy ouside of the UK?
You can find out about the International Association for Cognitive Analytic Therapy (ICATA) and where CAT may be available in other countries by clicking on this link.
Need help urgently?
CAT is not designed to help if you are in an acute crisis or needing urgent mental health support.  If you are in need of urgent help, are at risk of harming yourself or want to end your life, then please contact your local emergency services.  There are some links for urgent help on this page.
Related articles
You might also be interested in:
To learn about the different levels of qualification in CAT, and how you can be assured that a therapist has the right qualifications as a CAT therapist, read our post "How Do I Know My Therapist is Qualified to Deliver Cognitive Analytic Therapy?"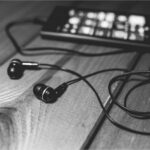 Many therapists now offer CAT remotely, online by telephone or by some other digital means.  Digital CAT – The Basics gives you information about working remotely with a CAT therapist .
Where Can I Find CAT? by ACAT Public Engagement Team
CC BY-SA 4.0